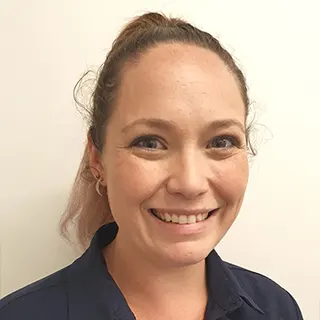 Alicia Scarborough
Clinic Owner
Alicia graduated from Sydney University with a Masters in Physiotherapy in 2011, and started her private practice career with Greater West Physiotherapy (now known as Physio Inq). She worked across the St Clair and Penrith clinics and it was during these years that Alicia really solidified her passion for physiotherapy, and treating musculoskeletal injuries.

After more than 7 years (and 2 children), business ownership was the next step for Alicia, professionally. In 2019, she boldly purchased both the Physio Inq St Mary's and St Clair clinics, doing this in order to ensure a long and satisfying career. Alicia gradually phased herself out of hands-on clinical work, and now spends her time mentoring the next generation of physiotherapists and exercise physiologists, and rising to the challenges of running a business.

With a third baby, it was time for a third clinic, and in early 2022, Alicia purchased Physio Inq Wetherill Park, becoming the first Physio Inq franchisee with three clinics.

Alicia has a special interest in the lower back, pelvis and pregnancy-related issues, and loves treating the complexities that problems in these areas can lead to. When it comes to the range of conditions Alicia has experienced and treated, "variety is the spice of life."

Continuing to learn, and pass on that learning, is an integral part to both being an experienced therapist, and a business owner. Alicia is constantly learning by attending courses and learning off her peers, and this means that all options are available when it comes to the right treatment for any patient attending her clinics.
Julian Punzalan
Senior Physiotherapist
Julian joined the Physio Inq team after completing his Masters of Physiotherapy degree at the University of Sydney. With a background in Exercise and Sports Science, he has a keen interest in assessing and treating any sporting injuries, particularly those involving basketball, football, and volleyball. Julian is a compassionate individual who loves to learn, and will endeavor to ensure you receive the best care. He loves a good chat, and is able to speak Tagalog if need be. Julian also enjoys playing video games, watching movies, eating and chilling with his doggies.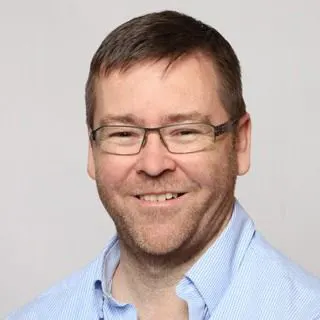 Justin Graham
Senior Physiotherapist
As a national gymnastic representative Justin has always had a special interest in the body and how it moves so has directed his passion for learning towards how to fix our body if something goes wrong. With over 20 years rehab experience with injured workers Justin brings a wealth of experience over a wide range of population groups. With a special interest in lower limb mechanics, chronic pain and spinal injuries Justin will look at the body holistically and you will love him for it. Justin has a passion for ongoing learning and passing that learning to the next generation of physio's, he's a very busy man completing a masters in Sports Physiotherapy, educating the very lucky staff across our Physio Inq clinics and treating his patients with a high level of care and expertise.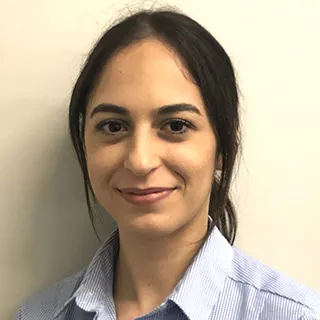 Kathryn Zammit
Senior Physiotherapist
After completing her Masters of Physiotherapy at The University of Sydney Kathryn joined the Physio Inq team and has since been honing her skills and increasing her knowledge exponentially. Her passion for learning and tenacity ensures that all her patients receive the best service and outcome for every injury or condition. Her natural caring nature and compassion makes her a favourite for both patients and staff and you will be confident she can treat you, your family and friends to the highest possible standard.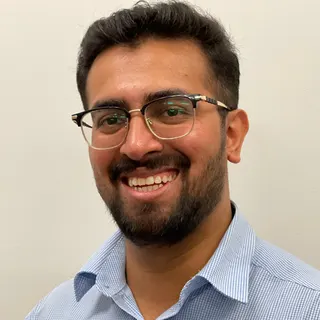 Askari Chawdhry
Physiotherapist
Askari completed his Bachelor of Physiotherapy at Australian Catholic University. Throughout his tertiary studies, Askari has been able to accumulate experience and knowledge from a variety of clinical placements including cardiopulmonary, neurological, musculoskeletal and community. He also worked at Hornsby Ku-Ring-Gai hospital as an Assistant Physiotherapist while completing his studies. After his practicum he endeavoured in a community role to help individuals achieve a better version of themselves by taking a holistic, patient-centred approach and using hands-on techniques to help his patient improve their movements and function. Askari is a compassionate individual who loves to learn and will endeavour to ensure you receive the best care.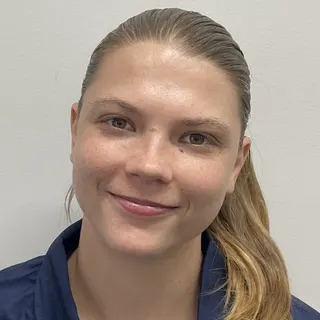 Elin Rosenberg Čemažar
Physiotherapist
Elin aspires to empower people to take charge of their physical and mental health and improve their quality of life through physiotherapy. She graduated from Macquarie University with a Doctor of Physiotherapy in 2022. Throughout her degree she gained invaluable experience in various types of settings, including sports, private practice, intensive care, orthopaedics, and neurological rehabilitation. She is especially interested in sports physiotherapy and neurological conditions.

Elin has lived in seven countries (Slovenia, Sweden, Pakistan, Saudi Arabia, Zambia, United States of America, and Australia) spanning over five continents. Traveling so much in her life has taught her the importance of experiencing and appreciating different cultures. She played collegiate soccer in Division II in the United States while pursuing her undergraduate degree and is currently playing for SD Raiders in the women's National Premier League (NPL2). Other than kicking the ball around, she enjoys hitting the gym for a good workout or just relaxing and watching a good show/movie.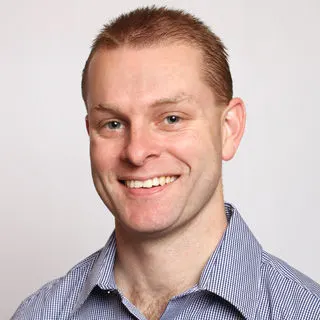 Adam Footit
Senior Exercise Physiologist
Adam is a meticulous practitioner and advocate of hard work equals healing. Adam works steadfastly with his clients, motivating them to work their muscles back into shape to achieve pre desired outcomes. He does this with precision and balance.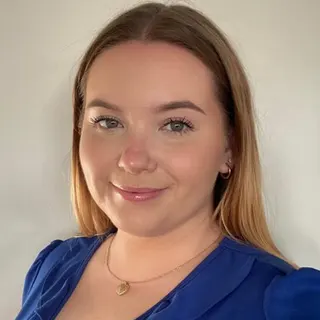 Elizabeth Bayliss
Client Relationship Manager
Elizabeth joins our team with extensive experience in customer service. Although her background has mostly been in the hospitality industry, she has enjoy her new role as part of Customer Relationship team.

While Elizabeth is away from the desk she enjoys watching F1 Racing (feel free to chat with her about it I'm sure her knowledge will surprise you!). Elizabeth also loves spending time with her friends and loves a great book. Elizabeth is happy to help with any questions you may have with a friendly face and a positive attitude.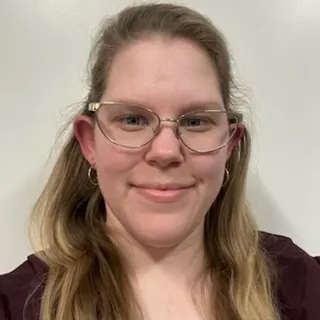 Rebekah Dickman
Client Relationship Manager
Rebekah has joined us with a childcare background so you know she has endless patience and a genuine, welcoming smile. Rebekah can answer all of your queries and ensure that you are given an amazing all around service while you are in the St Marys clinic.